Robert Green
Season
Season 14
Hometown
Raleigh, North Carolina
So You Think You Can Dance Profile
Genre
Hip-hop
Partner(s)
Jasmine Harper (all-star)
Placement
10th Place
All-Star Profile
Robert Green is a contestant on season 14 of So You Think You Can Dance. His genre is Hip-hop. He was eliminated on August 14, 2017.
Biography
Edit
This page is a stub. Make it better by editing!
So You Think You Can DanceEdit
Robert first auditioned for season 14.
Main article: Season 14 performances
Top 10 Perform
Edit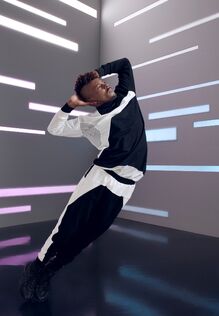 Ad blocker interference detected!
Wikia is a free-to-use site that makes money from advertising. We have a modified experience for viewers using ad blockers

Wikia is not accessible if you've made further modifications. Remove the custom ad blocker rule(s) and the page will load as expected.