Mark Villaver
Season
Season 14
Hometown
Honolulu, Hawaii
So You Think You Can Dance Profile
Genre
Breakdance
Partner(s)
Comfort Fedoke (all-star)
Dassy Lee
Placement
7th Place
All-Star Profile
Mark Villaver is a contestant on season 14 of So You Think You Can Dance. His genre is Breakdance. He was eliminated on September 4, 2017.
Biography
Edit
So You Think You Can DanceEdit
Mark first auditioned for season 14.
Main article: Season 14 performances
Top 10 Perform
Edit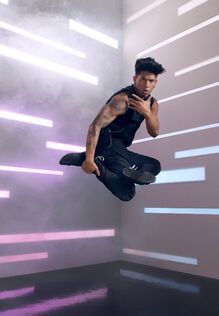 Ad blocker interference detected!
Wikia is a free-to-use site that makes money from advertising. We have a modified experience for viewers using ad blockers

Wikia is not accessible if you've made further modifications. Remove the custom ad blocker rule(s) and the page will load as expected.