Eliana Girard is the female winner on season 9 of So You Think You Can Dance. Her genre is contemporary ballet.
Biography
Edit
Eliana grew up in West Palm Beach, Florida. She first started dancing at the age of 3 and a half. She left Dreyfoos High School of the Arts to dance at Joffrey Ballet School, and went the following year to Alvin Ailey School. She started her career with Cirque Du Soleil in July 2009. 
So You Think You Can DanceEdit
Eliana first auditioned for season 9 in Los Angeles, California.
Main article: Season 9 performances
Meet the Top 20 (June 27, 2012)
Edit
Eliana is delivered the message by Debbie that she had made it to the Top 20. She dances a ballet routine with Chehon Wespi-Tschopp and Daniel Baker. The piece was danced to "Romantic Inclinations/Like A Shot/Fury" by P. Mottram, S. Everitt, G. Shadid, and T. Marberger, and choreographed by Dwight Rhoden and Desmond Richardson. Eliana is praised by Nigel and calls her a wonderful dancer. Mary calls her a "ballet warrior" for her fierceness, attitude, passion, and energy.
Week 1 (July 11, 2012)
Edit
In the package, the dancers must describe themselves in nine seconds. Eliana is paired up with Cyrus "Glitch" Spencer and assigned a broadway by Tyce Diorio to "Run and Tell That" by the original Broadway cast of Hairspray. Mary praises the pair for the joy, the love, and the life they brought to the routine. She praises Eliana, telling her that even though she's a ballerina, she can get down. Guest judge Kenny Ortega praises Tyce for the routine, telling him that he could imagine an entire number staged around that piece on a Broadway stage. He says the pair's personalities were on fire during the performance. Nigel tells Eliana that although this kind of routine didn't show off how brilliant she is, she is probably the benchmark for all the other girls to achieve this season.
Week 2 (July 18, 2012)
Edit
Eliana and partner Cyrus danced a jive by Tony Meredith and Melanie LaPatin to "I'm Shakin'" by Jack White. Mary praises Eliana, telling her that her footwork and her body check were really clean and that she is a phenomenal dancer. Guest judge Adam Shankman also praises Eliana, telling her that she's the hardest working woman in show business, making Cyrus look good and making herself look good. Nigel tells Eliana that she's got a tough job, compensating for Cyrus' lack of knowledge in dance, but she's doing it really well.
During the results, Eliana was announced safe due to her jive in Week 1.
Week 3 (July 25, 2012)
Edit
In the package, the dancers must reveal something America doesn't know about their partners. Eliana and partner Cyrus danced a hip-hop by Tabitha and Napoleon D'umo to "Toxic" by District 78 ft. Cheesa. Mary praises Eliana, telling her she was phenomenal and tells the pair that them together is fabulous. Guest judge Christina Applegate tells them it was fantastic, entertaining, and perfectly fit for the both of them. She tells Eliana she is one of the best dancers she's ever seen. Nigel praises them, telling the two that he is so pleased they chose this routine. He tells Eliana that she was better than Cyrus in some of the routine.
During the results, Eliana found herself in the Bottom 6 due to her jive in Week 2. Eliana danced a solo to "Near Light" by Ólafur Arnalds. However, after some deliberation, the judges decided to save her.
Week 4 (August 15, 2012)
Edit
In the package, the dancers must share their favorite moments from the show. Eliana shares that her favorite moment was in Season 3 when Wade Robson choreographed the "Peace dance". This week's theme required dancers to perform past routines by Mia Michaels. Eliana and partner Cyrus danced a contemporary to "Mercy", which was originally performed by Katee Shean and Stephen "tWitch" Boss in Season 4. Nigel praises Eliana for her characterization and keeping the technique. Mary also praises her, saying she was "swaggerocious". Guest judges Michael Nunn and Bill Trevitt explain how they're a bit of an advantage because they had never seen the original routines. But he does tell Eliana and Cyrus that they are both strong performers.
During the results, Eliana was announced safe due to her hip-hop in Week 3.
Week 5 (August 22, 2012)
Edit
Week 6 (August 29, 2012)
Edit
Week 7 (September 5, 2012)
Edit
Week 8 (September 11, 2012)
Edit
Week 9 (September 18, 2012)
Edit
Post-SYTYCD
Edit
Eliana has been designing a clothing line for Sugar and Bruno since 2013. Eliana just recently starred in and co-choreographed a short film with Isis Masoud and Netherlands Dance Theater member Alex Anderson called SELFNESS.
left|310px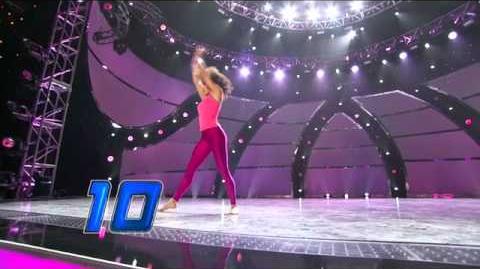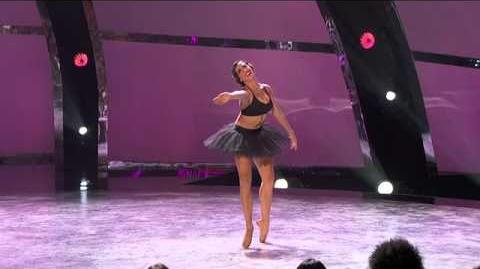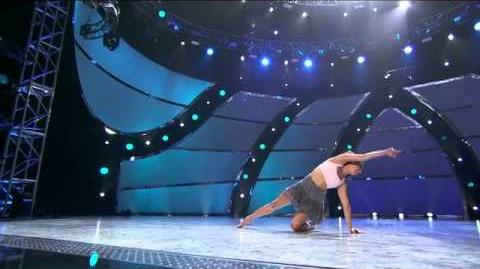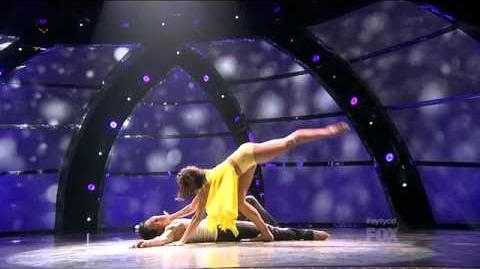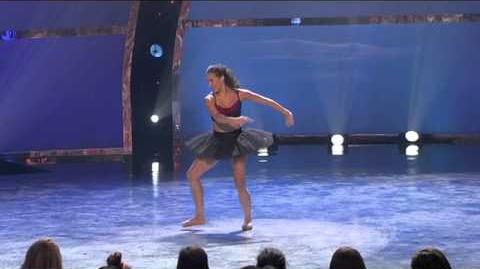 Eliana's favorite show is True Blood.
She's been raising ever birds since she was a little kid. One night, she slept with her bird Spinner and slept on it, accidentally killing it.
Her favorite color is mint green.
Ad blocker interference detected!
Wikia is a free-to-use site that makes money from advertising. We have a modified experience for viewers using ad blockers

Wikia is not accessible if you've made further modifications. Remove the custom ad blocker rule(s) and the page will load as expected.