Chehon Wespi-Tschopp is the male winner on season 9 of So You Think You Can Dance. His genre is ballet.
Biography
Edit
Chehon was born in Chicago, IL and raised in Sydney, Australia and Zurich, Switzerland where his family lives now. He began Ballet at the age of 13 and when he was 14, he was offered a spot to train at The Royal Ballet School in London. He also trained at Elmhurst School for Dance in Birmingham, England, where he trained in the Fifth Form course. Chehon joined the Los Angeles Ballet in 2007 where he performed for two seasons. He was lucky to have been seen and offered a contract with the touring company of Twyla Tharp's Broadway Show 'Come Fly Away', which enabled him to remain living and working in the US. 
So You Think You Can DanceEdit
Chehon first auditioned for season 9 in New York City.
Main article: Season 9 performances
Meet the Top 20 (June 27, 2012)
Edit
Classically-trained Chehon is sent in with fellow ballet dancer Daniel Baker. Nigel tells Chehon that he didn't come up to Nigel's standards, but his final solo was impressive. The judges tell Daniel he made it through, but proceed to tell Chehon he also made it through. He dances a ballet routine with Daniel and Eliana Girard. The piece was danced to "Romantic Inclinations/Like A Shot/Fury" by P. Mottram, S. Everitt, G. Shadid, and T. Marberger, and choreographed by Dwight Rhoden and Desmond Richardson.
Week 1 (July 11, 2012)
Edit
In the package, the dancers must describe themselves in nine seconds. Chehon is paired up with Witney Carson and assigned a samba by Louis van Amstel to "Jump" by The Cube Guys & Lucinana. Nigel tells Chehon that he's a fantastic dancer, so he doesn't want to critique his style in this but proceeds to give him advice, telling him that he's going to need that core he learned from ballet for every performance he does and to relax and enjoy the performance. Mary agrees with Nigel, but tells Chehon that he can really move with his body in a dynamic way. Guest judge Kenny Ortega tells Chehon to surrender to the choreography and believe in himself because he's so talented and so capable of handling himself on the show.
Week 2 (July 18, 2012)
Edit
Chehon and partner Witney danced a Bollywood by Nakul Dev Mahajan to "Tandav Music" by Aatish Kapadia. Guest judge Adam Shankman praises the choreographer, saying that everytime there's bollywood on the show, it's just pure delight. He tells the couple that they were fantastic and praises Chehon, telling him it was the first time he saw joy. Mary tells Chehon that he did much better than the samba they did a week before and that he was on fire. She tells the two that even though they were apart for some of the routine, she still felt the chemistry between them. Nigel tells them that he was delighted to see the pair do this because he doesn't think they did themselves proud last week, and they did this week with this bollywood.
During the results, Chehon found himself in the Bottom 6 due to his samba in Week 1. After some deliberation, the judges decided to save him and his partner Witney.
Week 3 (July 25, 2012)
Edit
In the package, the dancers must reveal something America doesn't know about their partners. Chehon and partner Witney danced a contemporary by Stacey Tookey to "I Will Always Love You" by Whitney Houston. The pair received the first standing ovation of the night from the judges. Guest judge Christina Applegate praises Stacey Tookey for the choreography. She tells the pair that was one of the most beautiful things she's ever saw in her life and tells Chehon he is a stunning dancer. Mary praises them for their musicality as she starts tearing up. She tells them this is their most defining moment yet in the competition. Nigel praises the pair, telling them that he's glad they saved them last week during the results because if they didn't, then they wouldn't have seen this performance.
During the results, Chehon was announced safe due to his Bollywood in Week 2.
Week 4 (August 15, 2012)
Edit
In the package, the dancers must share their favorite moments from the show. Chehon shares that his favorite moment was when Melanie Moore auditioned for Season 8. This week's theme required dancers to perform past routines by Mia Michaels. Chehon and partner Witney danced a contemporary to "Calling You", which was originally performed by Heidi Groskreutz and Travis Wall in Season 2. After explaining the story behind the dance, Nigel praises the pair, saying it was passionate. Mary tells Chehon to just loosen up a little but also tells him that he's got one of the best centers in the entire competition. Guest judge Michael Nunn tells Chehon that if he ever needs a job, he can come to them.
During the results, Chehon was announced safe due to his contemporary in Week 3.
Week 5 (August 22, 2012)
Edit
Week 6 (August 29, 2012)
Edit
Post-SYTYCD
Edit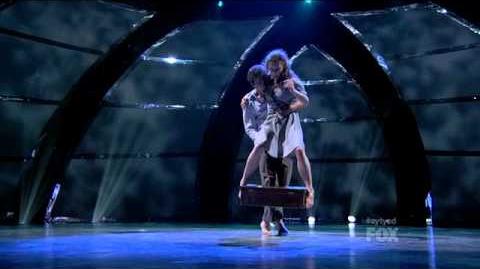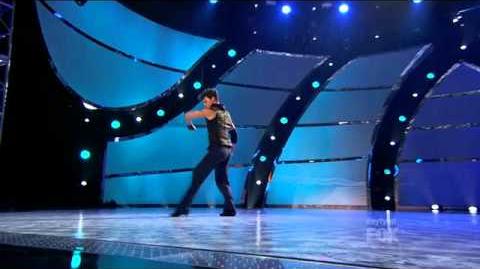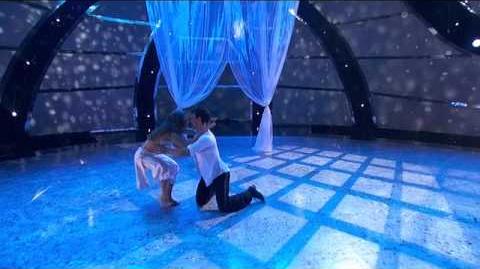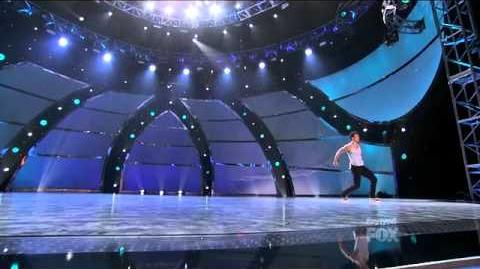 Chehon plays violin.
He puts orange juice in his cereal instead of milk.