Dance Specialty: Latin Ballroom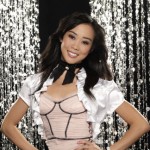 Hometown: San Francisco, CA
Currently Resides: Irvine, CA
Age: 25
Asuka loves swimming, golf and tennis and has played piano for 13 years. She is a graduate of University of California, Irvine, and has worked as a Latin Ballroom instructor for the last two years.
Asuka is a latin ballroom dancer from San Francisco, CA who was living in Irvine, CA at the time of her first audition.
She auditioned with Ricky Sun who was also a ballroom dancer that was eliminated at the end of Vegas Week. She was partnered up with Vitolio Jeune but was eliminated in the third week along with Jonathan Platero.
Ad blocker interference detected!
Wikia is a free-to-use site that makes money from advertising. We have a modified experience for viewers using ad blockers

Wikia is not accessible if you've made further modifications. Remove the custom ad blocker rule(s) and the page will load as expected.