Dance Specialty: Latin Ballroom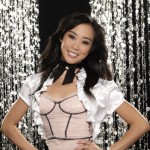 Hometown: San Francisco, CA
Currently Resides: Irvine, CA
Age: 25
Asuka loves swimming, golf and tennis and has played piano for 13 years. She is a graduate of University of California, Irvine, and has worked as a Latin Ballroom instructor for the last two years.
Asuka is a Latin Ballroom dancer from San Francisco, CA who was living in Irvine, CA at the time of her first audition.
She auditioned with Ricky Sun who was also a ballroom dancer that was eliminated at the end of Vegas Week. She was partnered up with Vitolio Jeune but was eliminated in the third week along with Jonathan Platero.